In the middle of preparing the mix of Justin and the Knights of Valour in 5.1 and 2.0.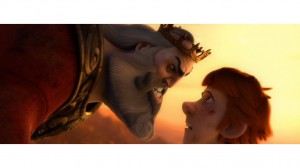 It's a story about a young man and his biggest wish to become a knight. We follow his struggle to accomplish his dream, and who knows. Perhaps he will succeed?
The animated film will be localized for the nordic countries and all versions mixed in 5.1 an 2.0.